English
Welcome to the Green Party in Solna!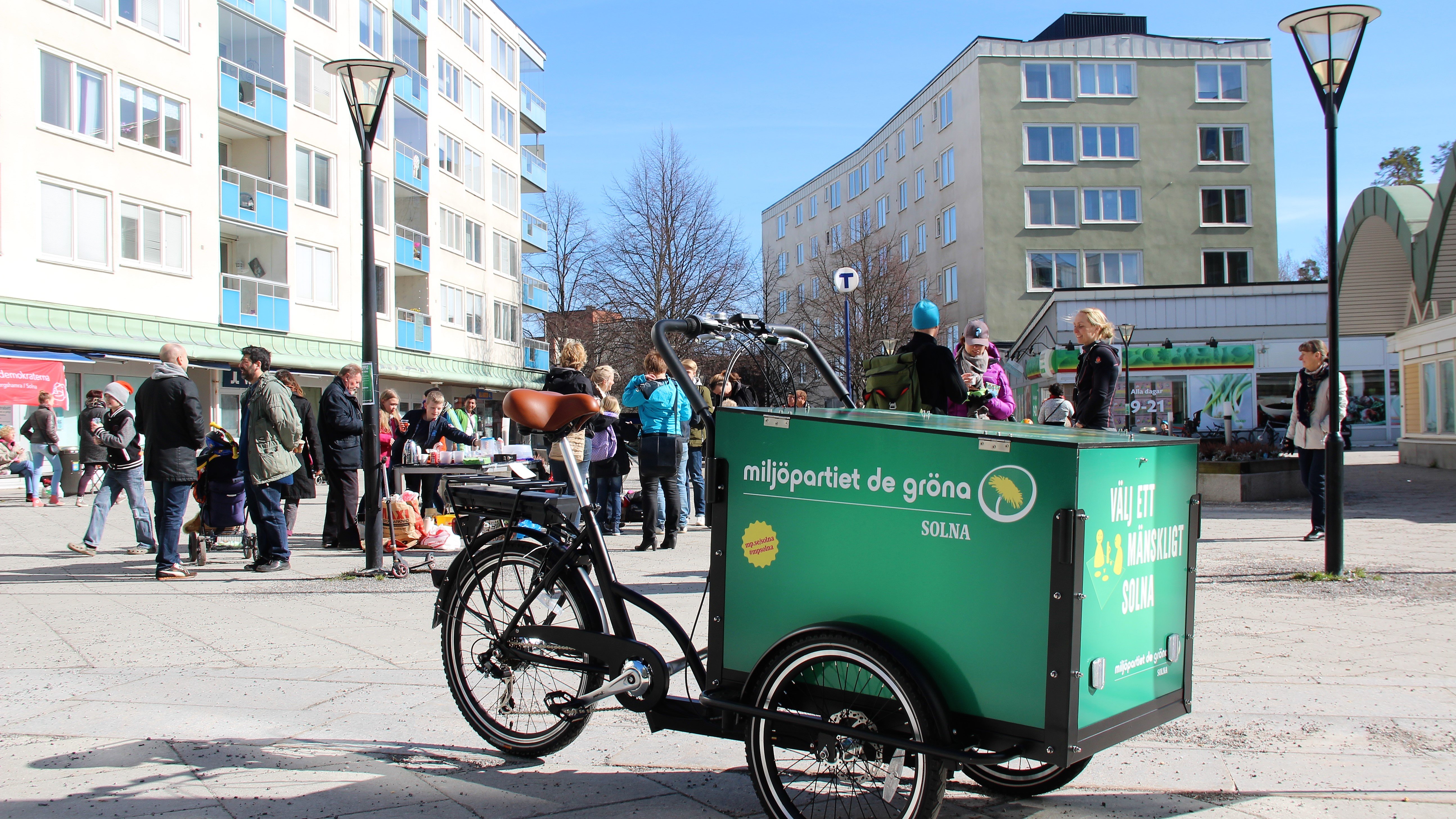 A sustainable city
Today, Solna is overrun by traffic. Our vision is a city with people, not cars, in the center. We want to build new bike lanes in all districts and make Solna a real bike-friendly city. We want to turn big traffic routes into nice and lushy boulevards with open-air restaurants, shops, parks and space for people. If more people choose to walk, ride a bike or use public transport we also achieve better air quality and less noise.
The housing shortage is a major obstacle. We want to build more rental apartments so that everyone can find a place to live. We want more houses to be built out of wood, a climate-smart material. They should be energy efficient and use solar power and other renewable energy sources. We also fight to protect the green areas, beaches and lakes in Solna.
A good start in life
We want to reduce the number of children in each group in preschools as well as the size of school classes. We need to hire more teachers and support staff. By attracting and keeping good teachers we can improve both results and the children's self esteem.
The worn down school buildings in Solna need to be renovated and we want to build new schools with spacious green grounds. The paths to schools and leisure activities should be road safe so that both children and parents feel secure. Playgrounds should be well-kept and inspire creativity.
More and more young people are suffering from mental health problems. We want to strengthen the preventive measures against mental illness and make sure that all children can get the help that they need when they need it. We especially want to direct more funds to the school's student health centers and to youth guidance centres.
Follow us on Facebook (Miljöpartiet de gröna i Solna) and on Instagram (@mpsolna) or contact us per mail: solna@mp.se